If you're reached this page, you should have already registered for "The Church in a Post-Pandemic World" UCC Summit. If you haven't yet, please visit:


To participate in this virtual Summit hosted on Frontline Faith, you need to enroll.
To enroll, simply click on any of the "enroll now" buttons throughout this page. This free step that will take you into the content of the summit, and once enrolled, you will find the summit schedule and links to details about speakers. During the week of the Summit, pre-recorded videos and zoom links for live events will be published.
Once enrolled, be sure to save your Frontline Faith Login.
You'll log into Frontline Faith to access the Summit going forward.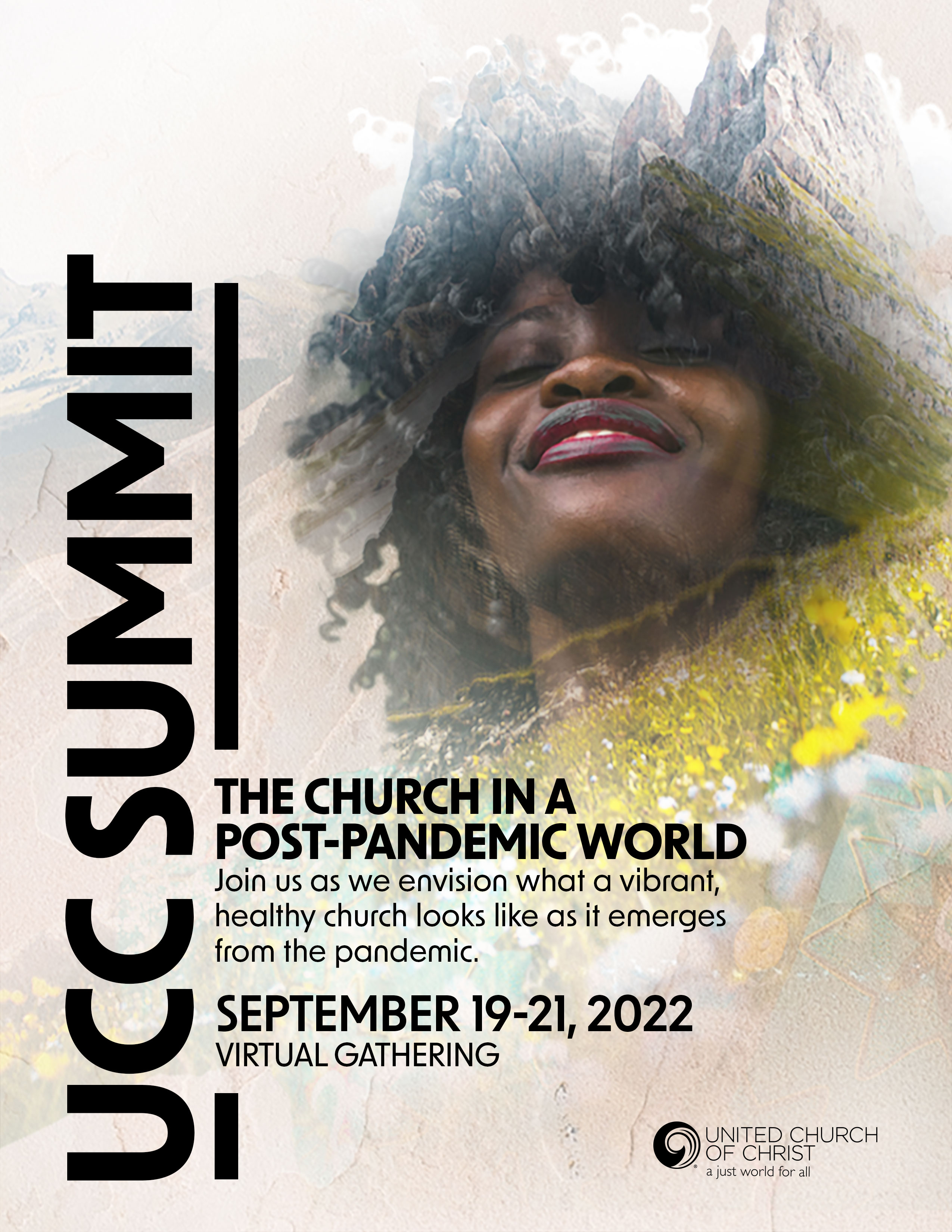 Join us to reflect on what we've moved through as church experiencing pandemic, to recognize the innovative ways we have survived and in some ways thrived: What did we learn when faced with the need to pivot quickly and still be effectively present as church? Where do we need to stretch ourselves? What and how do we need to build capacity to resource how we're evolving as church? What might we each offer to help us become? These and other questions will be contemplated as we lean in to lessons learned about adapting with agility, and unpack potential possibility.
This event will be taking place completely virtually.
This event will be held in the Eastern time zone.
FAQs:
Why Frontline Faith?
Frontline Faith is the hosting platform for virtual and online learning for the United Church of Christ.
How do I access the summit once I've enrolled?
Once you've enrolled, you'll be taken directly into the summit schedule and content. Worship links, pre-recorded videos, and Q&A zoom links will be released the week of the Summit.
To come back to the Summit content at any time, you will simply log onto Frontline Faith and the courses you are registered for will appear on the lefthand side of your browser.
Are there other offerings on Frontline Faith?
Yes! You can find them here.

If you have any questions about how any of this works, please reach out to Laura Robinson, Director of Frontline Faith at Convergence: [email protected]

Check out these other Frontline Faith Offerings...

Your home for online learning with the United Church of Christ